Imagine Your Life Free From the Fear of the IRS.
Hi, I'm Judi Smith, and I'd like to welcome to The Law Office of Judi Smith, LLC. You're just one step away from getting tax relief help you can trust.
I see it every day. Someone hasn't paid their taxes and now the IRS is trying to collect those past due amounts. They are embarrassed in front of their families and possibly at their jobs. They are ashamed and feeling like they have failed themselves and their loved ones. They don't know how they let it get so far out of hand, how to fix it or where to turn. They heard the stories of unscrupulous tax relief organizations that prey on their fears. When they call, all they get is some sales person that really doesn't know anything about taxes and is only interested in making a sale. Talking to those people feels almost like being blackmailed. It's hard to tell which is worse, the people supposedly helping them or the IRS.
They don't know who to trust and they are so afraid that they a literally paralyzed by fear. They don't make any decision hoping that somehow the IRS will forget about them and yet knowing that won't happen. Time passes; the debt gets bigger. Their spouses are angry and frightened. Every time the phone rings or the mail is delivered, they have a knot in their stomach. They can't sleep at night. Sometimes, if they are lucky, they can put it out of their mind for a while. Then something happens and the fear and worry come rushing back. It's all so overwhelming.
One phone call and you can have peace of mind today.
At The Law Office of Judi Smith, LLC, we believe that most people with tax problems are good, honest people who have run into a bad situation or made a poor decision and just haven't known how to get back on track without causing more problems. That's where we come in.
We offer transparency to our clients. We help you understand the process for solving your specific tax problems. Our role is negotiate the lowest possible IRS payment amount allowed by law. We will not let you hire our firm unless you are a legitimate candidate for tax relief. Because the IRS has very strict guidelines governing eligibility, we let you know up front what tax relief options are viable for resolving your specific IRS problems.
When you call The Law Office of Judi Smith, you'll be able to talk to a tax lawyer about your tax situation, not a sales person. At your initial consultation – in person or by telephone – your tax lawyer evaluates your situation and discusses with you the best course of action to resolve your situation. They will help you evaluate your resolution options and the costs of those options. Then before you ever give us a dime, we will put our recommended course of action and your final cost in writing.
---
About Judi Smith, Owner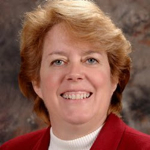 Judi Smith is an attorney licensed in Illinois since 1995. She's been in private practice in Naperville, Illinois since 2011.
Prior to attending college and law school, Judi served six years in the United States Marine Corps.
Judi served as the In-House General Counsel and Director of Strategic Services for a multinational corporation with $40 million in revenue. Her role there included organization-wide responsibility for IT, Customer Service and Corporate Strategy –
While there, she was responsible for domestic and international tax compliance. Just prior to leaving, Judi successfully defended an IRS employment tax (941) audit. The audit was concluded with the IRS having no issues.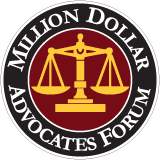 In 2013, Judi was accepted into the Million Dollar Advocates forum for winning a $1.98 million dollar settlement for one of her clients.
Judi is admitted to practice in the United States Tax Court, the United States Court of Appeals for the Seventh Circuit, the United States District Court for the Northern District of Illinois and the Supreme Court of Illinois.
As a licensed attorney, Judi is authorized to practice before the IRS in all states and territories of the United States.
Judi has represented clients with tax issues residing in many countries including Russia, Sweden, India, and China (Hong Kong).
Judi was awarded her Bachelor of Science degree in Political Science from North Central College in Naperville, her Masters in Business Administration and Doctor of Jurisprudence (law degree) from Northern Illinois University.
---
It is very stressful having a tax debt hanging over you. You feel so out of control because you don't know what is going to happen. We remove that anxiety. We know how the process works and we tell you what to expect. We'll keep you informed along the way. We work hard to make sure there are no surprises from start to finish.
Once we're done, you will be fully compliant with your taxes. You'll finally be free from the worry that you've lived with for too long.
Call or contact us today for your FREE case evaluation and take the first step towards getting peace of mind.