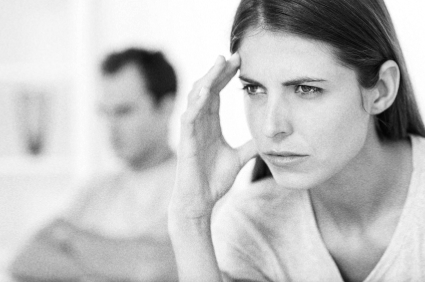 If you filed a joint tax return, you and your spouse are jointly liable for any resulting tax debt. An IRS tax attorney has a number of ways to help you get relief from those tax liabilities separate from your spouse. One popular method is innocent spouse relief.  To qualify for innocent spouse relief, an IRS tax attorney can help you determine if you meet all of these conditions:
You filed a joint return that has an understatement of tax (deficiency) that is solely attributable to your spouse's erroneous item. An "erroneous item" includes income received by your spouse but which was omitted from the joint return. Deductions, credits, and property basis are also erroneous items if they are incorrectly reported on the joint return
You establish that at the time you signed the joint return you did not know, and had no reason to know, that there was an understatement of tax and
Taking into account all the facts and circumstances, it would be unfair to hold you liable for the understatement of tax
But what do you do if you don't qualify for innocent spouse relief? An IRS tax attorney can explore the option to remove most of the liability by filing for Separation of Liability. To qualify for Separation of Liability relief, you must have filed a joint return and must meet one of the following requirements at the time you request relief:
You are divorced or legally separated from the spouse with whom you filed the joint return
You are widowed or
You have not been a member of the same household as the spouse with whom you filed the joint return at any time during the 12-month period ending on the date you file Form 8857
Under separation of liability, the IRS will divide (separate) the understatement of tax (plus interest and penalties) on your joint return between you and your spouse. The understatement of tax allocated to you is generally the amount of income and deductions attributable to your earnings and assets. If your spouse made significantly more than you did, you may significantly reduce your tax debt.
Note that you may not qualify for Separation of Liabilities if you had actual knowledge of the item that gave rise to the understatement of tax when you signed the return.