Dear Friend,
The other day a client come into my office telling me that IRS claimed that they owed $11,010.99. They had just talked to a tax relief firm that offered to set up a payment plan at a cost of $2,400.
When I looked at their total tax situation, right away I saw two potential areas to reduce their tax liability BEFORE even thinking about a payment plan:
In 2007, their employer had claimed that they were an independent contractor when they really were an employee. That's illegal. The law says that an employer is

primarily

liable for employment and income taxes that should have been collected.
In 2008, it appeared that the IRS filed taxes on their behalf. When the IRS does that, they will always make the worst possible assumptions and likely charge more tax then you owe.
By amending their 2007 tax return and filing an original 2008 return, I could reduce the amount of tax owed to $2,820.49, a 74% reduction. Because we looked at the whole picture, we also had to do less work resulting in lower fees. We saved our client from paying too much in taxes and fees.
My fees aren't always the lowest; you do get what you pay for.  But I will always work with you to make sure that the cost makes sense in light of your total situation.
That's what I mean by Smarter.
I will review your situation in detail, find the best resolution, and give you a FLAT FEE price. I'll do that all before you pay me a dime and I'll put it all in writing.
Four Step Evaluation
At our evaluation, a TAX ATTORNEY will analyze your total tax situation, determine the best approach, and THEN give you a true flat fee price with our best-in-class guarantee.
Step 1: Identify where you are in the IRS process and the facts that led to the current issues.

This step is where I identify potential issues and the different possible paths to resolving your tax debt.

First, I need to see ALL (or as many as possible) of the notices that the IRS has sent you. These are CRITICAL because those notices tell me what the IRS is thinking and where you are in the process.

Knowing the stage of the IRS process that you are in is important because it determines what options I have to deal with the tax issue. When you wait too long to deal with your tax issue, you lose certain options.

Then I want to hear your side of the story. I want to know all the details of when and how the issues came about.
Step 2: Identify the steps we need to take to get the IRS to make a correct determination of how much you owe.

In this step, I need to see your tax returns that are affected by the issues. These would be returns such as the last return you had filed before you stopped filing, those returns where you didn't pay, or the returns that the IRS doesn't agree with. We also need to see any other documents that affect the issue like court orders.

I will be trying to identify any possibilities that:
• the IRS is wrong about the law or facts,
• your filed returns were not prepared correctly,
• there are unfiled returns,
• there are ways to reduce penalties, or
• there is some other issue.

I will also be looking for issues that the IRS didn't find or point out. I don't want you to have any surprises down the road.

Also there can things that are in your favor - such as unapplied credits or deductions that were missed.
Step 3: Provide you with my informed estimate of what your results will look like when I'm done.

First, let's be very clear, NO ONE can guarantee what the IRS will do. Don't believe anyone who says they can. In fact, it is illegal to tell you that they can make such a guarantee.

But, I can have a very good idea of what's going to happen based on the law and facts along with my experience with the IRS.

I will estimate the amount you will likely owe to the IRS so that together we can determine the most cost-effective path for resolution. The more information you provide to me, the more accurate my estimate will be.
Step 4: Lay out the road map of what I think needs to be done to resolve the tax issue and my fee for those services.

Because I am a tax attorney and not salesperson, I can make the WHOLE RANGE OF SOLUTIONS available to you. My tool belt is full of powerful tools.

Depending on the issues I identify in the previous steps, I may propose such actions as:
• seeking a release of a levy or avoid a proposed levy,
• amending tax returns,
• seeking an audit reconsideration,
• filing a protest in tax court,
• filing a request to reduce or eliminate penalties,
• filing missing tax returns,
• seeking and offer in compromise,
• seeking a partial payment plan,
• notifying the IRS that they can't collect because the statute of limitations has passed, and
• many other options.

Once we agree on an action plan, I will give you the FLAT FEE price for the whole package.
We will never use another Lawyer! Judi and her team have gone above and beyond for us. She saved us from an uncertain future. We are now able to see the light at the end of the tunnel! She genuinely cares and it really shows. I cant put in to words her level of awesomness! Thank you so very much Judi!

Rich Schure
I highly recommend this law firm. My company was facing liquidation from the IRS, and a seemingly hopeless end. I contacted this firm, and was given hope that I honestly did not expect, and in the end was able to save my business.

Darryl A
Don't Waste Your Money On An Offer In Compromise That Is Doomed To Fail Before It Is Even Filed.
Many tax relief firms will try to tell you at their "evaluation" whether or not you qualify to pay less than you owe - known as an offer in compromise. They act as though it's a simple math problem.
When you call these firms, you generally talk to a commissioned salesperson. That salesperson tells you that you qualify for an offer in compromise. They know that's what you want to hear. You sign up. They've made the sale; they get their commission. They have nothing to lose.
Then, low and behold, your offer in compromise isn't accepted by the IRS. Surprise, surprise.
ONLY 41.8% OF OFFERS IN COMPROMISE WERE ACCEPTED in 2014. The reason for that fact isn't because the IRS is tough and doesn't want to settle tax debts. The real reason for this low acceptance rate is THE MAJORITY OF OFFERS IN COMPROMISE SUBMITTED DON'T QUALIFY IN THE FIRST PLACE.
After your offer is rejected, the tax relief firm calls you and tells you that, unexpectedly, your offer in compromise didn't go through. Because they only charged you for an offer in compromise, now they have to charge you more money to do a payment plan instead.
The truth is that offers in compromise are far more complicated than simple math. The IRS looks at things like whether you filed your other returns on time, how many penalties you've had in the past, how old you are, how close to the statute of limitations the debt is, and much more.
The upshot is, until I know how much you owe in taxes, and I evaluate many other factors, I won't have a good idea whether you may qualify for an offer in compromise. (And the same is true for anyone else.)
I will do the work to ensure that whatever route I recommend is going to be the best option for you.
The decision by the IRS to grant an offer in compromise is done on a case-by-case basis. If your case is on the edge, to have the best chance of success, you need someone trained in making arguments - you need an attorney.
My Comprehensive Five-Step Resolution Process
My Comprehensive Five-Step Resolution Process ensures that all options are explored so you get the best possible outcome.

Evaluation
FREE
Talk with a Tax Attorney
Upfront Pricing, Guaranteed
Time: TODAY
Design
Initiate levy protection
Investigate cause of tax issue
Define resolution options
Time: 2-4 Weeks
Compliance
File missing returns
Ensure current returns are filed
Ensure current taxes are paid
Time: 2-4 Weeks
Negotiation
Reduce Tax Debt
Prepare resolution documentation
Negotiate with IRS
Time: 2-9 Months
Resolution
Freedom from stress and worry
Taxes not keeping you awake
No more fear of embarassment
Case Closed
The Tax Attorney Advantage
Don't be fooled by firms that say they have "tax attorneys" when all they really have are enrolled agents or CPAs. They will tell you that they are licensed to practice in front of the IRS. That's not the same thing as being an attorney.
A tax attorney has been through three years of law school and then passed a rigorous bar examination in at least one state.
Because of their training, a tax attorney has many more tools in their tool belt for solving your tax problem.
A tax attorney is trained to identify and address the ALL of the issues. In law school, each semester a would-be attorney attends classes in various areas of the law. At the end of the semester, they are given a test in each class. The test consists of a complicated set of facts. In order to pass the class, the law student must identify the legal issues presented in those facts, apply the law to those issues and then make an argument about how the issue should be resolved. Through this process, attorneys develop a critical skill for resolving legal matters called "issue spotting". You can only address the issues that you know about.
A tax attorney has been trained to make arguments. For example, in trying to reduce or eliminate penalties, you have to show that whatever stopped you from paying or filing is what the IRS considers "reasonable cause". But reasonable cause isn't defined. It depends on your particular facts and the law. Only an attorney has years of training that equips them to make that analysis and argument.
A tax attorney can take your case to Tax Court. When you have a justifiable reason for not paying what the IRS says you owe, sometimes going to Tax Court is the only way to get the IRS to listen. Only a licensed attorney, or someone who has taken and passed the examination to practice before the Tax Court - which is very rare, can represent your case in Tax Court.
A tax attorney has attorney-client privilege. Only a tax attorney has the full attorney-client privilege that allows them to keep your communication confidential. CPAs and enrolled agents have a limited practitioner-client privilege before the IRS. But that privilege doesn't hold up like the attorney-client privilege does if you need to go to court. With the knowledge that you are protected by the attorney-client privilege, you can tell your attorney the whole truth. Only when your attorney knows all the facts, can they provide you with the best possible advice.
If someone at a tax relief firm tells you they are a tax attorney, ask them in what state they are admitted to the bar. Then go look them up on that state's attorney registration site.
Judi Smith, Owner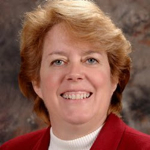 Judi Smith is an attorney licensed in Illinois since 1995. She's been in private practice in Naperville, Illinois since 2011.
Prior to attending college and law school, Judi served six years in the United States Marine Corps.
Judi served as the In-House General Counsel and Director of Strategic Services for a multinational corporation with $40 million in revenue. Her role there included organization-wide responsibility for IT, Customer Service and Corporate Strategy -
While there, she was responsible for domestic and international tax compliance. Just prior to leaving, Judi successfully defended an IRS employment tax (941) audit. The audit was concluded with the IRS having no issues.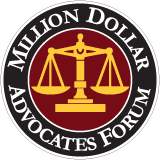 In 2013, Judi was accepted into the Million Dollar Advocates forum for winning a $1.98 million dollar settlement for one of her clients.
Judi is admitted to practice in the United States Tax Court, the United States Court of Appeals for the Seventh Circuit, the United States District Court for the Northern District of Illinois and the Supreme Court of Illinois.
As a licensed attorney, Judi is authorized to practice before the IRS in all states and territories of the United States.
Judi has represented clients with tax issues residing in many countries including Russia, Sweden, India, and China (Hong Kong).
Judi was awarded her Bachelor of Science degree in Political Science from North Central College in Naperville, her Masters in Business Administration and Doctor of Jurisprudence (law degree) from Northern Illinois University.
Not in a position to judge their legal knowledge, i don't have any. As a fact Judi and her team saved my behind on a couple occasions. As a matter of fact her office is still handling several issues i have. No bogus answers, always matter of fact, military style - "Yes Sir". No fancy offices, you don't feel that your money goes to buy a 10K chair. Job they did for me with IRS; was in an eye blink. And the most important for me - you get your calls returned in a day or so.

Karolis K
I highly recommend the services that are offered by this firm.The IRS reviewed my return and found an error and found that I owed additional funds. However, I did not have the money to pay all of the taxes and penalties upfront. Not only did they work with me on solving the problem, but they also worked to solve the problem within my budget!

Katy C
I believe that the best businesses create a wins for their clients and themselves. Unless you are better off after my services than you were before, you will have wasted your money. That's definitely not a win for you, and it's not a win for me. I just don't do business that way.
But, I want to be very clear. I do not and cannot promise a particular outcome, like, for example, that you will pay less than you owe. No one can promise that. If you think someone has promised you that, run very fast the other direction. That person is not honest. That's not to say that you won't be able to pay less than you owe. It happens all the time. It's just that the outcome depends on your particular facts and circumstances and the IRS's determination.
What I do guarantee: your tax debt will be resolved. That resolution will be either an offer in compromise, a partial payment plan, a full payment plan or the IRS will have determined that they can't currently collect from you. As long as you meet the conditions, if I don't succeed in getting one of those resolutions for any reason, I will give you your money back.
What are the conditions?
There are four conditions:
You have to be completely honest with me (when you are my client, you have attorney-client privilege);
You have to provide me with all of the information, documentation and signed forms I request on or before the deadline at which I request it;
You have to pay your full bill with me; and
You have to let me finish my work - if you stop working with me before I'm finished, you won't get your money back.
What services are covered by this guarantee?
The money back guarantee only applies to resolving any currently outstanding debt that you have with the IRS.
At this time, I cannot and do not offer a money back guarantee for any charges related to audits,  streamlined offshore voluntary disclosures, innocent spouse relief or any other tax issue. Unfortunately, these issues are too complicated to know at the outset what the outcome will be. However, I promise I will always do my best to tell you in advance of the IRS's conclusion what I think the outcome will be and what your best next steps will be.
When you know in advance what is going to happen and how to deal with it, you can have peace of mind when you face the future.
Contact me now to request your FREE case evaluation and take the first step to putting the stress and worry of tax issues behind you.
Request Your FREE Case Evaluation
Call 480-800-0026 or fill out the form below