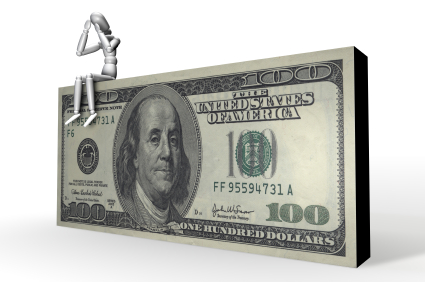 There are five basic reasons that the IRS will remove a penalty: statutory exception, administrative waiver, reasonable cause, first time abatement  and correction of an error. If you are faced with a penalty, these waivers might apply to you in the right circumstances. But the IRS has stringent guidelines to qualify for relief from tax penalties. An IRS tax attorney can help you put together the best case to get your tax penalties waived or reduced.
1. Reasonable Cause
A common cause for relief of penalties is the "resonable cause" wiaver. The IRS waives a penalty because you had a reasonable cause for what you did. Whether or not you had reasonable cause is determined by looking at all of the facts and circumstances.
These are some of the types of situations that the IRS would consider reasonable cause:
When the issue occurred despite using ordinary business care;
Death, serious illness or unavoidable absence;
Fire, accident, or natural disaster;
When you are unable to obtain the required records due to circumstances beyond your control;
When you are ignorant of the law as long as you made a reasonable attempt to understand your tax obligations,
A reasaonable cause waiver only applies to penalties for failure to file and failure to deposit.
2.  First Time Abatement
One little known type of administrative waiver is the First Time Abatement. It is a potent tool in reducing your tax liability. In order to qualify for the First Time Abatement waiver you must not have had any penalites of a "significant amount" in the last three years. However, you still qualify even if you had an estimated tax penalty, received reasonable cause relief, or received a first time abatement more than three years ago. You even qualify if have penalties in years after the year that you are asking for a First Time Abatement.
The first time abatement applies only to failure to file, failure to pay and failure to deposit penalties.
Sometimes obtaining a first time abatement is difficult. According to internal IRS audits, the IRS is wrong between 55% and 89% of the time, when making a decision about whether someone qualifies for a First Time Abatement. This is due to the program that they are required to use. But the good news is the agent can override the program. You just need to be prepared to show that you do meet the IRS guidelines.
3. Correction of IRS Error
This penalty waiver is just what the name says. If the IRS made a mistake, they will waive the penalty that goes along with the mistake. Of course you have to show the IRS where they made their mistake.
4. Administrative Waiver
An administrative waiver is a decision by the IRS not to impose a penalty that it would usually impose. When the IRS makes an administrative waiver it is available to everyone that is covered by the policy. The IRS announces this type of penalty waiver in a policy statement or news release. An example of an administrative waiver is when the IRS is late in printing certain forms or publishing required guidance such as with the Affordable Care Act.
5. Statutory Waiver
Statutory waivers are penalty waivers that are authorized by law. Some examples of these types of waivers are:
if you relied on bad written advice by the IRS;
if you were late because you were serving in a presidentially declared combat zone; or
if the IRS postpones certain deadlines because the president declared a disaster or there are terrorist or military actions.
An example of a statuory waiver is when the IRS doesn't impose penalties for those affected by a disaster such as Hurricane Katrina.A waiver for a disaster is not automatic. The IRS has to make the decision to offer the wiaver.
Before making a payment plan, make sure that you take advantage of all of the penalty relief you are entitled to. Getting the Reasonable Cause and First Time Abatements often rely on being able to adequately present the facts to the IRS to show that you qualify for the relief. If you'd like to see whether you qualify for tax penalty abatement or relief, an IRS tax attorney will be able to evaluate all of the facts of your situation and help you figure out the best approach. For more information on the advantage of using a tax attorney see The Tax Attorney Advantage.